Our Music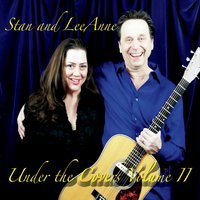 Our Second Release
Stan and LeeAnne
Under the Covers, Vol. II
© 2015 Stan & LeeAnne
Stan and LeeAnne's second offering of their favorite fan requested classic songs. Our renditions serve to pay homage to the original artists who created them. LeeAnne refers to this as "Holistic Fuel". We are two voices and one excellent guitarist.
Track Listing: (See on CD Baby for samples)
1. These Are Days
2. In My Life
3. Do You Sleep
4. Down Under
5. Because the Night
6. Be Ok
7. Sweet Baby James
8. Stay
9. De Do Do Do, De Da Da Da
10. True Colors
11. Teach Your Children
12. We Can Work It Out
13. You Can Close Your Eyes
14. We Belong
15. Heart of the Matter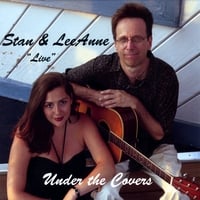 Our First Release
Stan & LeeAnne
Under the Covers - Live
© 2007 Stan & LeeAnne
Released Sept 2007 - This is a collection of some of our most requested numbers, recorded live. We hope you like it! And many thanks for supporting the arts!
Track Listing:
Get an Autographed Copy
Well the most fun is to find us at a show or order one from us directly, and we can personalize your copy with a custom autograph! Plus, we get to meet you and thank you. The cost is $15.00 per CD or $17 for mail orders (includes $2 shipping). To order by mail, send your name and address and check payable to Stanley Whitaker, to: